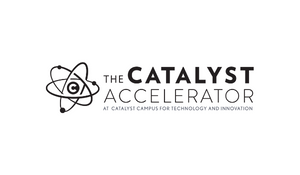 Axellio Chosen to Participate in Catalyst Accelerator's Defensive Cyber Operations for Space Cohort
Scott Aken, CEO
Colorado Springs, CO, February 23, 2023 - Axellio®, an innovator in network intelligence platforms, has been selected to participate in the Catalyst Accelerator's cohort focused on Defensive Cyber Operations for Space (DCO).
Axellio is one of eight small businesses recently selected by the Catalyst Accelerator, powered by the Air Force Research Laboratory Space Vehicles Directorate (AFRL/RV). The program is designed to boost the involvement of non-traditional technology companies in the national defense ecosystem, by fostering collaboration, offering mentorship, connections, and opportunities for business development.
The Defensive Cyber Operations for Space cohort (#CADCO) will meet periodically over the next few months, and Axellio will collaborate with subject matter experts, government and commercial Sherpas, and undergo a rigorous customer discovery process. Upon the culmination of the cohort, a Demo Day will be held during which Axellio will have the opportunity to present its technology to investors, government and industry partners, all of whom will be assessing the potential of the participating cohort companies' technologies.
"We are thrilled to have been chosen for the prestigious Defensive Cyber Operations for Space cohort, as it is a wonderful opportunity to collaborate with US Space Force and our peers in the Defensive Cyber Operations space," said Scott Aken, CEO, Axellio. "We look forward to working side by side with industry and government leaders to demonstrate our technology, and ultimately enhance the performance of security applications in the DoD."
More information about the Catalyst Accelerator's Defensive Cyber Operations for Space cohort can be found here.
About Axellio
Axellio® provides extreme high-performance, scalable, compact, and economical time-series data storage and distribution solutions for the defense and intelligence community. Axellio's unique architecture allows for simultaneous ingest, storage, and distribution of network packets and time-series data at speeds exceeding 100 Gbps. Axellio's PacketXpress® product focuses on network traffic capture, distribution, and analysis for cybersecurity monitoring and forensic analysis, and is operationally deployed with the US Army. For intelligence, surveillance, and reconnaissance (ISR) applications, Axellio's SensorXpressTM offers ingestion and storage of RF data from sensors and distributes it to analysis applications simultaneously at rates exceeding 100 Gbps.
Learn more about Axellio at www.Axellio.com.
Contact:

Neal Stein
Technology PR Solutions
Phone: (321) 473-7407
nealjstein@techprsolutions.com