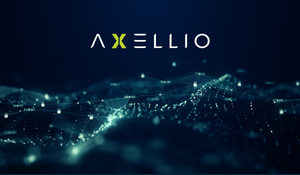 Axellio Integrates Packet Capture Solution into U.S. Army's Defensive Cyberspace Operations
Stefan Pracht, SVP Product Marketing
Network Visibility Hub Provides Comprehensive and Immediate Access to Contextual Data, Accelerating Cyber Security Threat Detection and Response
Colorado Springs, CO, May 25, 2021 - Axellio, an innovator in cyber security threat detection and response solutions, today announced the successful integration of Axellio's Packet Capture Node (APCN) into the US Army's Defensive Cyber Operations (PM-DCO) system. Axellio developed APCN, commercially marketed as PacketXpress™, and operationalized it as a platform for the Army Garrison sites worldwide.
In September 2020, Axellio was awarded a prototype agreement to capture and detect anomalous behaviors and intrusions across the Army's Garrison networks, monitoring both internal and incoming network traffic. Together with its integration partner Sealing Tech and working closely with the Army, Axellio deployed its PacketXpress solution at many Garrison sites worldwide. This solution provides network-wide visibility and creates an integrated solution with the Army's defensive cyber tools, completing the Garrison project. Axellio delivered all requirements in a footprint 70% smaller than its nearest competitor and was able to provide remote access to all packets pre- and post‑event for any attack to the incident response teams.
"The U.S. Army is facing an exponential growth of cybersecurity attacks from sophisticated nation state actors that aggressively target our networks," said Lt. Col. Michael Lind, Product Manager for Cyber Platforms and Systems at the Army's Defensive Cyber Operations. "Axellio provides us with the visibility needed to accelerate our response to detect, deter, deny, or disrupt any malicious activities."
Axellio delivered a unique platform capable of 100 Gbps traffic ingest and storage, while distributing traffic at up to 100 Gbps simultaneously sustained, with no performance impact on either intake, distribution, or analysis. Collaborating closely with internal Army stakeholders, the team was able to integrate and operationalize the complete solution across Army sites and attain operational savings immediately.
"Axellio is proud to work with the U.S. Army's Defensive Cyber community," said Bill Miller, Axellio's CEO. "This innovative solution demonstrates our ability to deliver workflow efficiently and provide cost-effective threat detection and response solutions. We did this through a combination of common-off-the-shelf hardware, open-source software, partner solutions, and most importantly our in-house software innovation. We look forward to continue supporting the nation's cyber warriors with our innovative approach."
About Axellio
Axellio is a cyber security company and innovator in threat detection and response solutions based on their high-performance PacketXpress platform for real-time and historical network traffic analysis. Addressing security operations of defense, intelligence, and commercial enterprise markets, Axellio delivers solutions that combine common, off-the-shelve hardware with open source and commercial software to deliver the most comprehensive and economical security solutions. Axellio also provides assessment, engineering, and integration services as well as operational support services such as deployment, configuration, and education services.
Learn more about Axellio at www.Axellio.com
Contact:
Neal Stein - Technology PR Solutions
Phone: (321) 473-7407
nealjstein@techprsolutions.com