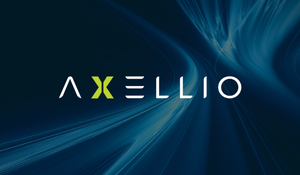 Axellio Now Offering Assessment and Operational Support Services
Axellio
New Services Expand Products to a Total Threat Detection and Response Solution
Colorado Springs, CO, April 28, 2021 — Axellio, an innovator in threat detection and response, today announced it is now offering comprehensive assessment and operational support services. The new services significantly expand Axellio's product suite to a full threat detection and response solution.
Through Axellio's innovative portfolio of cyber security threat detection and response solutions, organizations can dramatically improve their security posture. The new offerings range from the base platform PacketXpressä to vertically integrated, end-to-end solutions combined with consulting and professional services for assessment and operational support, in addition to its PacketXpressä security application platform.
In adding these new services, Axellio is leveraging the security operations resources and tools their customers have already in place, while providing faster access to richer, more contextual data. This enables security operations to prioritize what matters, for rapid and informed decisions, and for efficient response across a company's entire threat lifecycle: from threat detection over alert triage and incidence response to threat hunting.
"We strongly believe that comprehensive network visibility is critical to address the increasing insider threats created by zero-day attacks and advanced persistent threats," said Bill Miller, CEO, Axellio. "We work closely with our customers to provide an efficient solution utilizing everything the customer has already in place, augmenting with open-source tools where applicable, to develop the most economical and comprehensive threat detection and response platform."
The new services comprise the entire definition and operational lifecycle:
Assess – Axellio performs an assessment of the customer's security posture, focusing on people, process, and technologies to align the solution with their strategy and determine the gaps in the approach that need to be addressed.
Build – Axellio designs, engineers, and implements comprehensive solutions with a focus on efficiency and coverage to fit the organization's needs. Axellio leverages and optimizes the existing infrastructure, enhanced with the Axellio PacketXpress security platform as necessary, utilizing open-source solutions where applicable.
When utilizing PacketXpress, customers achieve more comprehensive analytics capabilities at a lower cost. This is due to the savings attained through tool virtualization, additional contextual data for faster analysis, and extension of the useful life of the existing network and security monitoring infrastructure through more efficient traffic management.
Operate – Axellio works closely with customers to deploy, configure, document, and educate their team to improve their processes and maximize the return on investment.
Along with operational readiness offering, Axellio is also announcing a free, two-day threat hunting seminar. This virtual threat hunting seminar is a tool-agnostic, hands-on seminar for security analysts and threat hunters to hone their threat hunting skills. Through a mix of lectures, discussions, and lots of hands-on exercises we will introduce you to the concept of threat hunting, the workflow, best practices, and the tools to use. More information about the seminar can be found here.
About Axellio
Axellio is a cyber security company and innovator in threat detection and response solutions based on their high-performance PacketXpress platform for real-time and historical network traffic analysis. Addressing security operations of defense, intelligence, and commercial enterprise markets, Axellio delivers solutions that combine common, off-the-shelve hardware with open source and commercial software to deliver the most comprehensive and economical security solution.
Learn more about Axellio at www.Axellio.com
Contact:
Stefan Pracht – Axellio SVP of Marketing
stefan.pracht@axellio.com
Work: +1 (719) 270-0770
Mobile: +1 (719) 440-9405
Neal Stein – Axellio PR Manager
nealjstein@techprsolutions.com
Work: +1 (321) 473-7407