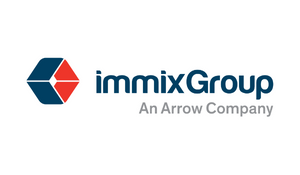 Axellio Announces Joint Business Development Agreement with Arrow Electronics
Stefan Pracht, SVP Product Marketing
Colorado Springs, CO, March 29, 2022 - Axellio, an innovator in cybersecurity threat detection and response solutions, today announced a joint business development agreement with Arrow Electronics' public sector practice, immixGroup. Under the terms of the agreement, the two companies will collaborate in the channel, and immixGroup will provide resources to complement Axellio's solution offering to meet the complex challenges of generating and maintaining business in the public sector marketplace. immixGroup is a leading value-added IT distributor that helps technology companies do business with the government.
"The government sector provides substantial potential for solution providers, integrators, and resellers that are at the forefront of assisting agencies in achieving their goals, driving their missions, and delivering tangible outcomes," said Mark Zeller, Axellio's Chief Revenue Officer. "immixGroup is a proven leader in this area, and we are excited to leverage their expertise and resources to drive our government business."
immixGroup resources for the channel include market intelligence, financial solutions, marketing services, smart lead generation, channel development, integration and logistics, and compliance programs. immixGroup also provides technology solutions to power the future of public sector IT, by aligning IT solutions with future government requirements. The agreement provides a foundation for building a strong, more strategic relationship based on collaboration, accountability, and a shared vision.
About Axellio
Axellio is a cyber security company and innovator, increasing network visibility in threat detection and response. Through its high-performance PacketXpress platform for real-time and historical network traffic analysis, Axellio addresses the needs of security and network operations of defense, intelligence, and commercial enterprises. Axellio delivers an analysis-agnostic traffic capture and distribution platform, enhancing common, off-the-shelf hardware with its unique software for high efficiency traffic capture, distribution, and analysis. This allows Axellio's customers to continue using their existing analysis infrastructure while enhancing the performance and analysis capabilities to deliver the most comprehensive and economical network security solution. Axellio also provides assessment, engineering, and integration services, as well as operational support offerings, such as deployment, configuration, and education services. Learn more about Axellio at www.Axellio.com
Contact:
Neal Stein
Technology PR Solutions
Phone: (321) 473-7407
nealjstein@techprsolutions.com