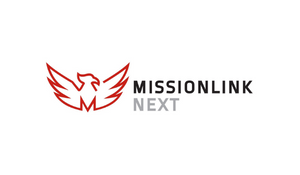 Washington, DC-based MissionLink.Next Selects Axellio for its 2023 Cohort
Scott Aken, CEO
Axellio to take part in invitation-only program for CXOs of cutting-edge, mission-critical solutions in National Security tech
Colorado Springs, CO —February 9, 2023—Axellio, a provider of extreme high-performance, scalable and compact data storage and distribution solutions for the defense and intelligence community, is proud to announce its inclusion in MissionLink.Next, an exclusive nationwide network that serves as a force-multiplier and gateway to accelerating innovation and advancing solutions to National Security threats.
Founded in 2010 by an elite board and advisory board comprised of the best and brightest minds from the defense, Intelligence and NatSec tech sectors, MissionLink's mission is to connect passionate problem solvers with next-gen, mission-critical capabilities in NatSec tech to the right resources, customers, investors, advisors and partners to solve the rapidly evolving national security concerns across commercial and federal sectors. For more than 10 years, MissionLink has been on the cutting edge of National Security and is recognized as the organization that has most captured the timeliness and immediacy of the latest security developments, discoveries and breakthroughs.
"We are pleased to welcome Scott Aken, CEO of Axellio into this impressive new cohort and MissionLink's powerful network of more than 550 CXOs," said Katherine Ferguson, MissionLink cofounder and Organizing Board member. "This cohort represents the most cutting-edge companies solving the highest priorities of the mission and the new wave of innovation we are seeing in NatSec tech."
The MissionLink Board received more than 150 nominations and ultimately 60 companies were selected for the 2023 cohort, bringing together top founders and CXOs from across the US in the areas of cyber, artificial intelligence & machine learning, analytics, biotechnology, autonomy, microelectronics, quantum science, space, UAS/drones, 5G, virtual reality, synthetic environments, internet of things and emerging technologies.
"Given the pace and scale at which our nation's enemies are pursuing technological advances to weaponize against us, our nation's ability to defend itself on the global stage is increasingly coming down to our ability to innovate more rapidly and effectively than our adversaries – especially as it relates to maintaining our superiority in offensive and defensive cyber, data analytics and AI," commented Andy Lustig, MissionLink cofounder and Organizing Board member. He continued, "This year's MissionLink cohort is yet another testament that 60 of our nation's best and brightest entrepreneurs and innovators are answering that call and I couldn't be more excited about leveraging the MissionLink network of world class advisors to accelerate the pace at which they are doing so."
New cohort members will attend a series of events led by notable speakers who are former or current Senior Executives from the Intelligence Community, Flag Officers from Department of Defense, industry CEOs and CISOs, and leading investors. At the conclusion of the year-long program, cohort members will join over 550 CXO/founders who have previously gone through the program and now make up the MissionLink Alumni Network, including the founders and CEOs of Rapid7, MAG Aerospace, Cofense, Cleversafe, Altamira, Cloudera, Cylance, Crowdstrike, Novetta and Dovel Technologies. Many of them credit MissionLink with providing their company with the game changing access, insight, and opportunity needed to drive meaningful growth and impact to their industry and customers.
Jeremy King, MissionLink cofounder and organizing board member, commented, "We are proud of building MissionLink, a trusted innovation ecosystem. We refer to it as the five C's: community connecting companies, customers, and capital."
The Board of Advisors is at the core of MissionLink's trusted innovation ecosystem and includes industry veterans who are committed to its success. Newly appointed Advisory Board members are Maj. Gen. Aaron Prupas, former Air Force / MAVEN; Lt. Gen. Scott Howell, former JSOC; Dawn Meyerriecks, former CIA; Chris Gladwin, Ocient; Mike Kushin, Parsons; Dr. Michael Capps, Diveplane; and Scott Herman, former BlackSky. These seven join the ranks of longstanding Advisory Board members who include Sue Gordon, former NGA and CIA; Bill Crowell, former NSA; Charlene Leubecker, former CIA; Bob Gourley, former CTO at DIA; Bryan Ware, former DHS; Ellen McCarthy, former Department of State; Fran Landolf, former NSA; Cyndi Gula and Ron Gula of Gula Tech Adventures; Will Grannis, CTO of Google; Jen Sovada of Sandbox AQ; Lt. Gen. Rhett Hernandez, former Chief of Army Cyber Command; Peggy Styer and Jack Kerrigan of Razor's Edge Ventures; Tim Newberry, Advisory Board of Ten Eleven Ventures and former Founder and CSO of BlackHorse Solutions; Wes Blackwell, Partner at Booz Allen Ventures; Tim Estes, former Digital Reasoning; Jamie Dos Santos, CEO of Cybraics Defense Corp; and Constantine Saab, Managing Director and CTO at Valor Equity.
The MissionLink Organizing Board includes cofounders Jeremy King of Benchmark Executive Search; Andy Lustig and Katherine Ferguson of Cooley LLP; and Matt Devost of OODA Inc.
About Axellio
Axellio's mission is to provide extreme high-performance, scalable, compact, and economical data storage and distribution solutions for the defense and intelligence community. Axellio's unique architecture allows for simultaneous ingest, storage, and distribution of time-series data at speeds exceeding 100 Gbps. Axellio's PacketXpress product focuses on network traffic capture, distribution, and analysis for cybersecurity monitoring and forensic analysis, and is operationally deployed with the US Army. For intelligence, surveillance, and reconnaissance applications, Axellio's SignalXpress offers radio frequency (RF) data broker capabilities, ingesting and storing RF data from sensors and simultaneously distributing it to analysis applications directly from disk at rates exceeding 100 Gbps. For more information, please visit the Axellio website.
About MissionLink.Next 
MissionLink.Next is a non-profit trade association and exclusive network that includes decision makers, government leaders, top founders and CEOs from across the US who are building the most cutting-edge mission critical capabilities in cyber, AI, virtual reality, IoT, space and quantum science. MissionLink.Next companies are addressing the next generation of threats across national security, healthcare, financial services, ecommerce, social media, life sciences, automotive and transportation, logistics, supply chain, manufacturing and critical infrastructure. Backed by an elite advisory board comprised of the best and brightest minds from defense, Intel and homeland security sectors, MissionLink's trusted innovation ecosystem fosters access, insight and opportunity to bridge enterprise and national security missions with dual-use commercial capabilities. For more information, please visit the MissionLink.Next website.
Contact:
Neal Stein
Technology PR Solutions
Phone: (321) 473-7407
nealjstein@techprsolutions.com